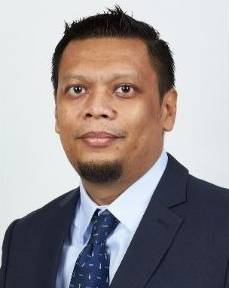 Saifulbahri Mohamed
Saifulbahri first joined 4PM as a volunteer in 2008. Since then, he continues to render his services in many other 4PM programmes such as Podz Mentoring, Frenz Mentoring, Remaja Resilien, fundraising and many other ad-hoc projects organised by 4PM. His journey as 4PM volunteers began in 2008 through Ramadan on Wheels programme.
His first leadership role began in the year 2010, where he joined the Ramadan on Wheels Organizing Committee for 7 consecutive years. He supported several 4PM fundraising events range from Golf Charity for 3 consecutive years, food charity coupon and flag day for 2 consecutive years. His passion in photography has also served for several 4PM events.
In 2017, Saiful was conferred the Outstanding Service Award (Anugerah Jasa Bakti), one of the highest award within 4PM for his years of commitment and outstanding track record. He then joined the 4PM Management Committee Board  years of involvement as a ROW's organising committee, he is now the organisation's Assistant Honorary Secretary General. Graduated with Bachelor of Science (Hons) in Business Management at University of Bradford (UK) , Saifulbahri is currently with Rogers Foam Corporation as a Plant Manager.