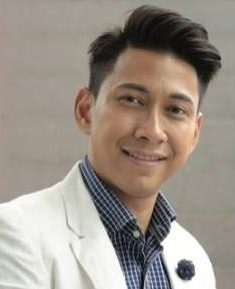 Nassar Mohd Zain
Mr Nassar B Md Zain is the Vice President of Malay Youth Literary Association (4PM). Professionally, he is a Project Manager at Far East Organisation, the largest private property developer in Singapore. 
Mr Nassar is currently the programme head for 4PM's Debate Academy or Akademi Bahas 4PM. He is also the co-chairperson for 4PM's Future Committee to chart the future directions of the association. 
Mr Nassar's first encounter with 4PM was his participation in 4PM's annual "Bahas 4PM" debate competition in the year 2000, representing the team from Temasek Junior College (TJC).  TJC eventually won the championship trophy Piala Hawazi Daipi in the finals held at Mediacorp studio. 
Mr. Nassar graduated with a Master of Architecture from the National University of Singapore (NUS) in 2009. Whilst pursuing his architectural undergraduate studies, he joined 4PM as a mentor for primary/ secondary school students and continues to serve in various leading roles with 4PM's programmes like the Ramadan On Wheels (ROW) and Remaja Resilien (R2). He was also part of the 4PM's Review Committee in 2013. In 2017,  he, together with a few other 4PM management members led in the setting-up 4PM's own childcare centre, PLAYscapes@4PM
He is 4PM's representative to People's Association (PA) Corporate Member and also sits in the sub-committee for PA MESRA Youth.