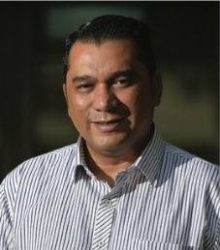 Mohd Ismail Abdul Hakim
Mr Ismail is currently the Deputy President of 4PM. He has been actively serving the community for the past thirty years. In recognition of his contributions to the community, he was awarded the MCYS/NCSS Long Service Awards in 2011 and 2013. He was also conferred the 4PM Anugerah Jasa Bakti Cemerlang (Excellent Dedication to Service Award) by President Tony Tan in 2013.
Beyond his family and career, Mr Ismail has previously served in Yayasan Mendaki's Board of Directors and the Board of Visitor at Ministry of Social and Family Development (MSF). On an ad-hoc basis, Mr Ismail has also contributed as a committee member in the Rahmatul-Lil-Alamin Charity Trust Fund and assisted the National Youth Achievement Award Council (NYAA). Presently, Mr Ismail is a Senior Manager (Community Partnership) with the Land Transport Authority.