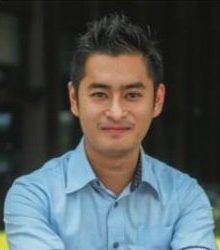 Mohd Hasni Mohd Hashim
Mohd Hasni Mohd Hashim's relationship with 4PM began in 2000 when he participated in a motivational camp organised by the organisation while studying for a Diploma in Mass Communications. For 20 years with 4PM, Mohd Hasni most satisfying work as a volunteer is being a part of the development of Project Bestari ITE (bITE). Mohd Hasni has worn many hats with bITE. He started out organising activities as the programme coordinator before taking on the role of programme in-charge, camp chairman and camp commandant. His good work in ensuring the programme ran smoothly saw him tasked with the role of vice chairman before being given the responsibility as Chairman in 2007. 
Mohd Hasni now sits in the Executive Committee as the Honorary Secretary General, and his responsibilities include ensuring the organisation's objectives and mission remain relevant while providing guidance to staff in their daily operations and targets.