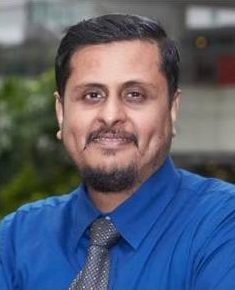 Dr Mustafa Izzuddin
Dr Mustafa Izzuddin is a Senior Social & International Affairs Analyst at the Solaris Strategies Singapore Pte. Ltd. Dr Mustafa is also an Adjunct Lecturer at the University Scholars Programme of the National University of Singapore and an Adjunct Professor at the Al-Jamea-tus-Saifiyah in Surat, Gujarat in India. He received his PhD in International Relations from the London School of Economics and Political Science (LSE). 
Dr Mustafa was a Fulbright Scholar at Ohio University and Georgetown University's Edmund A. Walsh School of Foreign Service as well as the East-West Center in Washington D.C. He was also a Visiting Fellow at the School of International Studies at Peking University in China, the Institute of Strategic and International Studies in Malaysia and the Faculty of Social and Political Sciences at the University of Indonesia.
Non-professionally, Dr Mustafa has been serving the community and society in Singapore since the age of 16 in 1996. He continues to serve in various capacities with the Malay Youth Literary Association (4PM), National Youth Achievement Award Gold Award Holders Alumni (NYAA GAHA), the National Council of Social Service (NCSS), and Mendaki Club. While as Treasurer of Goodenough College in London, he was presented to Her Majesty Queen Elizabeth II. Dr Mustafa is an avid fan of Liverpool Football Club.