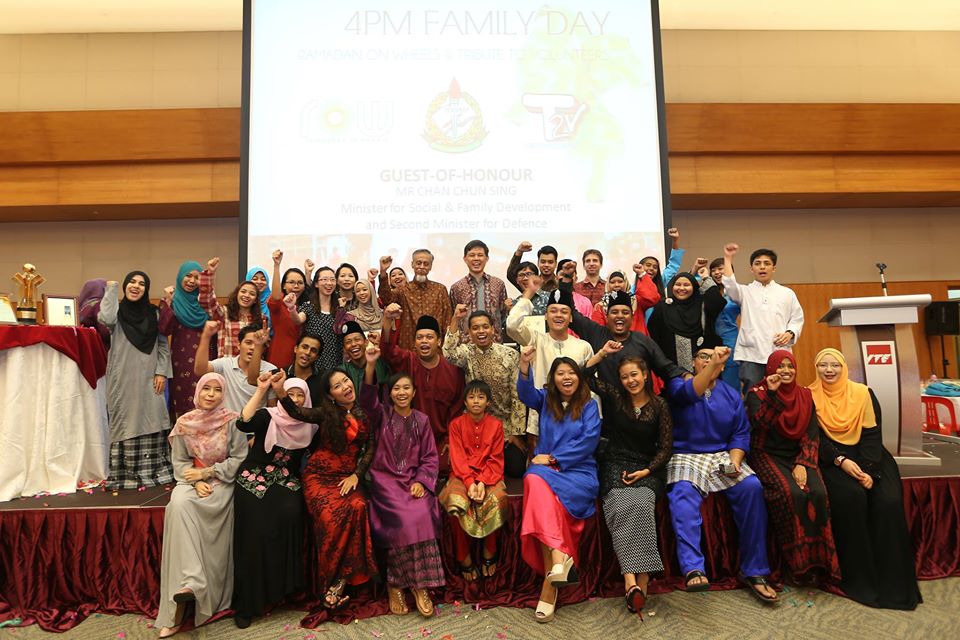 Our Success
"Our success is not really ours. It belongs to the community. Thus, 4PM must continue to be part of the Malay community's success story in Singapore. We must play our part, contribute and continue to be a part of this journey. That is how we should measure our success."
Izzuddin Taherally
President
4PM has been the proud organizer of the annual Bahas 4PM series since 1993.
BESTARI ITE is a school social work programme tailored specifically for ALL students from the Institute of Technical Education.
We recognize the growth of our youth and volunteers through Awards and Recognitions ceremonies
  Get Involved
Become a volunteer in our various activities
  Donate
Contribute to our efforts
  Subscribe
Get the lastest updates from 4PM
WHAT WE DO
4PM is a non-profit social service organisation that focuses on uplifting the educational status and investing in the young of the community. We are committed to moulding and shaping the lives of the youth as well as supporting the social and welfare needs of the Malay-Muslim community and the wider society in Singapore.
4PM Impact Figures
(FY2010 onwards)

Estimated Figures
Youth and Volunteer Development
Individual and Organisational Awards and Accolades
Signature Programmes & Ventures